Hyperaldosteronism
Primary aldosteronism is one of the most common correctable cause of secondary hypertension, and has a widely ranging estimated prevalence of 1.4%-10% in the hypertensive population. Patients with primary aldosteronism classically present with poorly controlled hypertension associated with hypokalemia. The appropriate treatment of primary aldosteronism depends on the correct differential diagnosis. Of the various subtypes of primary aldosteronism an aldosterone-producing adenoma or bilateral adrenal hyperplasia, also known as idiopathic hyperaldosteronism, account for over 95% of all cases. Primary adrenal hyperplasia, glucocorticoids-remediable, and adrenal carcinoma are uncommon causes of primary aldosteronism.
Primary aldosteronism causes an excess of circulating plasma aldosterone that leads to adverse cardiovascular sequelae independent of the effects of blood pressure. Therefore, the goal of treatment is to normalize the patient's potassium level, blood pressure, and aldosterone level. A diagnosis of primary aldosteronism in a hypertensive patient leads to targeted therapy, such as unilateral laparoscopic adrenalectomy for aldosterone-producing adenoma, or medical therapy for idiopathic hyperaldosteronism. Most patients diagnosed with aldosterone-producing adenoma have improved control of blood pressure and a reduction in number of anti-hypertensive medication for blood pressure control after adrenalectomy. Between 33% to 35% no longer require these medications after adrenalectomy.
After the diagnosis of primary aldosteronism is established biochemically, cross-sectional imaging of the adrenal glands with either computed tomography (CT) or magnetic resonance (MR) is recommended to delineate the subtypes aldosterone producing disease conditions. Specific invasive radiological tests such as adrenal venous sampling (AVS) are sometimes required when the CT or MR imaging cannot differentiate the different subtypes of primary aldosteronism. This procedure requires the patient to go to interventional radiology and have a catheter placed in their vein draining their adrenal gland and have several samples taken.
Patients do well after surgery with improved control of their blood pressure within 6 months. They also typically require less blood pressure medications if any to control their blood pressure. Also, nearly all patients no longer require potassium supplementation in the diet.
---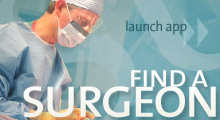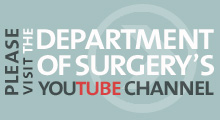 ---
Surgical Services
---
Top of page