Health Library
Thyroid Cancer, Anaplastic
Fortunately anaplastic thyroid cancer (ATC) is a rare tumor accounting for 1% to 2% of thyroid malignancies in the United States. Unlike well-differentiated thyroid cancer ATC is invariably lethal and accounts for more than half of the deaths from thyroid cancer. Survival is measured in months. ATC occurs most commonly within well-differentiated thyroid cancer; this transformation occurs in approximately 1% of patients with differentiated cancers. ATC occurs most commonly in patients older than 60 years of age and usually presents as a rapidly expanding thyroid mass that is firm to hard and frequently fixed. The tumor may compress the trachea and infiltrate the skin, causing overlying necrosis. Lymph node enlargement is frequent (84%) and early. Local tumor extension can cause fixation of the larynx, esophagus, and/or carotid vessels. Patients can present with hoarseness because of vocal cord paralysis due to direct extension. Symptoms such as inability to swallow, to speak, or to breath, are common. Systemic metastases occur in 75% of patients usually involving the lungs, bone, brain, and adrenal glands.
The diagnosis of ATC can be established by FNAB. The diagnosis of ATC must be differentiated from that of lymphoma and poorly differentiated medullary carcinoma, and appropriate immunophenotyping and other marker examinations may be required.
The standard form of treatment of thyroid cancer has been complete tumor removal, but in anaplastic cancer this maneuver is usually not curative because many patients present with distant metastases. Multimodality treatment seems to have slightly improved outcomes. The Swedish group from the Karolinska Medical Center indicated that multimodality treatment consisting of radiation, chemotherapy, and then surgery, followed by further radiation and chemotherapy provides the best results, and we have used this approach. Besides tumor resection tracheostomy may be indicated for advanced disease. The outcomes of most trials using multimodal therapy indicate local control in 22% to 76% of patients. However, median survival ranges from 2.5 to 9 months with 2-year survival of less than 20%.
---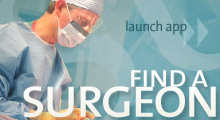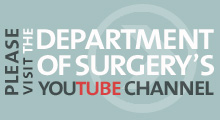 ---
Surgical Services
---
Health Library
---
Top of page