Gastrointestinal Neuroendocrine Tumors (Carcinoid Tumors)
Neuroendocrine tumors are very rare, with 1 case per 100,000 patients yearly. They are usually found in the small bowel and appendix, but are occasionally found in the rectum or lungs.
One of the most characteristic features of neuroendocrine tumors is hormone production. The tumor may secrete many different hormones, the best known being serotonin or its precursor 5-hydroxytryptophan. However, a variety of other hormones could be secreted.
One of the most common manifestations of this disease is carcinoid syndrome which is due to secretion of serotonin. Carcinoid syndrome causes patients to have flushing, diarrhea, and heart disease.
Patients with clinical symptoms of an neuroendocrine tumor should be seen by an endocrinologist or endocrine surgeon for a workup. The diagnosis is typically made with a blood test that checks serum levels of serotonin and 5- hydroxytryptophan; a 24-hour urine collection for 5-hydroxyindoleacetic acid (5-HIAA)is also diagnostic.
After biochemical diagnosis of this disease has been made it is important to find the exact location of these tumors. These tumors are typically difficult to identify. CT imaging can be useful in identifying this tumor in a large number of cases.
Treatment of patients with neuroendocrine tumors depends on the location and extent of disease. Treatment techniques are numerous, and include surgical therapies, chemotherapy, tumor embolization, and hormone therapy. Surgery is the treatment of choice for early stage disease to remove the primary tumor. The surgical treatment is based on the location of the primary tumor as well as the extent of disease. In cases where the disease has spread to the liver of lymph nodes, diseased areas are removed to control symptoms. This technique reduces recurrence of disease. When the tumor has been appropriately controlled with surgery or when the patient is not a surgical candidate, medication can be used to control symptoms.
---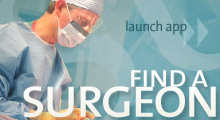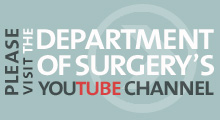 ---
Surgical Services
---
Top of page