Cushing's Syndrome
Cushing's syndrome accounts for only 0.2% of all causes of hypertension and there is 1 to 10 cases per million per year. There are 3 main causes:
Pituitary-dependent: (70% of cause) This is due to excess production of corticotropin (ACTH) by the pituitary gland in the brain. This overproduction is usually caused by a benign tumor in the pituitary.
Ectopic Cushing's Syndrome: (10% of cause) This is caused by cancers in the lung, thyroid, pancreas, or bowel producing corticotropin (ACTH).
Adrenal Tumor: (20% of cause) This is caused by either a benign adrenal tumor (50%) or by an adrenal cancer (50%). Unlike the pituitary and ectopic causes of Cushing's syndrome, adrenal tumors do not produce ACTH.
The clinical features of Cushing's syndrome begin gradually. Patients typically have improved appetite and weight gain. In premenopausal women changes in menstrual cycle might occur. As the disease progresses patients complain of muscle loss and skin breakdown. To confirm the diagnosis of Cushing's syndrome a variety of laboratory tests are performed. The tumor is then localized using either CT or MR imaging.
Treatment of Cushing's syndrome is based on differentiating the 3 causes of this disease:
Pituitary-dependent Cushing's is typically caused by a benign tumor in the brain. The treatment usually involves direct pituitary surgical treatment:

Transphenoidal Microsurgery with Tumor Removal, the first line of therapy
Pituitary Irradiation
Medical Therapy
Adrenalectomy (Both Adrenals, only used when all other approaches fail.

Ectopic Cushing's Syndrome treatment is directed at identifying the type of cancer causing the excess ACTH. This usually involves either surgical removal of the tumor causing excess ACTH production or medical therapy. In rare instances adrenalectomy is performed to control symptoms.
Adrenal Tumor treatment usually involves removal of the affected gland. When Cushing's syndrome is caused by a benign growth in one of the adrenal glands, a laparoscopic adrenalectomy (removal of the adrenal gland) should be performed by an expert team. If the patient has an adrenal cancer surgical resection can be curative if caught early. There are also several chemotherapeutic options and trials that can be considered in advanced cases.
In patients with benign adrenal tumors, patients can expect gradual disapperance of the signs and symptoms of Cushing's syndrome after adrenalectomy, and these patients have an excellent long-term quality of life. Initially within 4-6 weeks after surgery, the diabetes and other chemical imbalances of Cushing's syndrome improve. Muscle weakness also disappears and women's menstrual cycles normalize, giving patients who want to become pregnant to have the opportunity. Skin changes and hypertension can take longer to improve. It usually takes about a year for the patient's appearance to change with weight loss.
---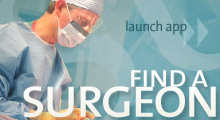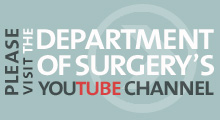 ---
Surgical Services
---
Top of page