Thyroid Cancer, Follicular Cell
Follicular cancer accounts for about 10% of all thyroid malignancies. Although follicular thyroid cancer can occur in any age group, these patients are typically older than are patients with papillary thyroid cancer group, usually in the sixth decade of life. As with papillary thyroid cancer, the female to male ratio is 2:1.
Follicular thyroid cancer usually presents as a slowly growing solitary thyroid nodule. Occasionally they will also exhibit local symptoms. Rarely, patients with follicular cancer will present with symptoms of distant metastasis to the bone, lung, brain, liver, as these tumors, unlike papillary cancers, have a tendency to spread through the blood circulation. Fewer than 6% of follicular thyroid cancers metastasize to the cervical lymph nodes. About 25% of patients have extrathyroidal invasion and 10% to 33% have distant metastasis at the time of initial diagnosis.
The prognosis of follicular cancer is slightly worse than that for papillary cancer. Depending on the stage of the patient at presentation overall survival ranges from 43% to 95% at 10 years. However, unlike patients with papillary thyroid cancers those with follicular thyroid cancer who have not recurred within 12 years of their initial operation are usually cured. Therefore lifelong surveillance is not necessary. The important prognostic factors include: (1) presence of metastatic disease (2) older age (usually greater than 40) (3) degree of invasion (microcapsular versus angioinvasion with or without capsular and widely invasive), and (4) degree of tumor differentiation.
Without evidence of metastatic disease it is difficult preoperatively to determine if a patient with a solitary thyroid nodule has follicular cancer. These patients usually have undergone a fine needle aspiration biopsy (FNAB). However, FNAB is unable to distinguish benign from malignant follicular neoplasms as this technique evaluates cellular features. Approximately 20% of patients with FNAB consistent with follicular neoplasm have cancer. To distinguish benign for malignant follicular neoplasm the whole specimen needs to be evaluated for vascular and capsular invasion.
As the diagnosis of follicular cannot be made on FNAB a lobectomy and isthmectomy is the recommended initial operation. Frozen sections are usually of limited utility in determination of malignancy. However, careful gross evaluation, attention to the clinical situation, and judicious use of frozen section analysis may make the need for total thyroidectomy apparent at the initial operation. If the tumor has evidence of vascular invasion or is widely invasive on final pathology the patient should undergo a completion thyroidectomy. The clinical importance of capsular invasion is more controversial, and some centers will and others will not perform a completion thyroidectomy if the patient has minimal capsular invasion. Lymph node dissection is rarely warranted because nodal metastases are uncommon.
---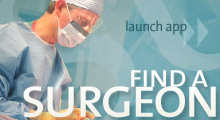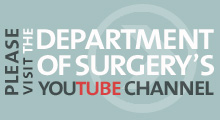 ---
Surgical Services
---
---
Top of page