Thyroid Cancer: Hürthle Cell
Hürthle cell cancer accounts for approximately 3% of all thyroid cancers. Like follicular cancer is has a peak incidence in the fifth and sixth decades. The female to male ratios ranging from 2:1. Men with Hürthle cell neoplasms have a higher relative risk of malignancy. Previous radiation exposure has been correlated with an increase in bilateralism and multicentricity of Hürthle cell neoplasms, as well as an increased incidence of contralateral non-Hürthle cell malignant thyroid lesions. Radiation exposure, age, and familial Hürthle cell tumors are associated with an increased risk of Hürthle cell neoplasms. The 10-year survival of Hürthle cell carcinoma is 70%. Prognosis generally depends on extent of disease at the initial diagnosis and the extent of resection.
Most patients with Hürthle cell neoplasms present with a solitary nodule. FNAB can reliably diagnose a Hürthle cell neoplasm, but similar to follicular neoplasms it cannot determine malignancy, which occurs in 35% of patients. Malignancy is determined by capsular and/or vascular invasion. In patients presenting with malignant lesions, 70% to 80% are confined to the gland, 10-20% have lymph node metastasis, and 15% have distant metastasis, most commonly to bone or lung.
Careful surgical exploration should always be undertaken to detect the presence of obvious malignant disease. In patients with obvious malignant disease, contralateral nodular disease, or in patients with a history of childhood head and neck radiation, a one stage total thyroidectomy is the preferred approach. For the routine patient with a solitary nodule surgical management should consist of lobectomy and isthmectomy.
---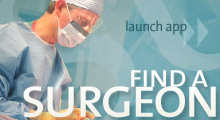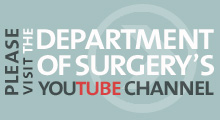 ---
Surgical Services
---
Health Library
---
Top of page