Pancreatic Endocrine Disease
Pancreatic neuroendocrine tumors are relatively rare with less than 5 cases in every million people. These tumors arise from the endocrine portion of the pancreas with usually one hormone oversecreting and causing a specific clinical syndrome. Gastrinomas (overproduction of gastrin) and Insulinomas (overproduction of insulin) are the two most common types of tumors. Other hormones that can occasionally be overproduced are glucagons, somatostatin, vasoactive intestinal peptide (VIP), and pancreatic polypeptide. Approximately 75% of neuroendocrine tumors are functional and produce a characteristic clinical syndrome as a result of hormone excess. However, 25% of these tumors are non-functional, i.e. do not overproduce a specific hormone.
| Neuroendocrine Tumor | Hormone Secreted | Clinical Syndrome |
| --- | --- | --- |
| Gastrinoma | Gastrin | Peptic ulcers, diarrhea |
| Insulinoma | Insulin | Loss blood sugar |
| Glucagonoma | Glucagon | Diabetes, skin rash |
| VIPoma | Vasoactive intestinal peptide | Watery diarrhea, low potassium, low chloride |
| Somatostatinoma | Somatostatin | Diabetes, gallstones |
| Ppoma | Pancreatic polypeptide | No specific syndrome |
In general, after the patient has had biological tests establishing they have a neuroendocrine tumor, the tumor is localized in the pancreas by either CT imaging or MRI. Other types of tests may be required on an individual bases to better localize these tumors.
Commonly, neuroendocrine tumors tend to be slow growing, and often have a good long term survival. Treatment is directed at both controlling symptoms of hormone excess and managing tumor growth along with the consequences of metastatic disease. Surgery can be curative in selected cases, and in many patients it is recommended as first line therapy. Because of the slow growth of these tumors resection of the metastatic disease is sometimes recommended to control symptoms.
Neuroendocrine tumors of the pancreas may present as part of familial syndromes that are hereditary. Two specific hereditary syndromes are associated with neuroendocrine tumors: Multiple Endocrine Neoplasia Type 1 (MEN 1) and von Hippel-Lindau syndrome. Therefore, it is important that these patients get closely monitored for other familty members with pancreatic tumors.
---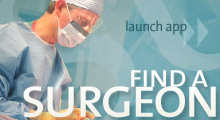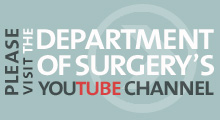 ---
Surgical Services
---
Health Library
---
Top of page