Health Library
Thyroid Cancer, Papillary
Papillary thyroid cancer is the most common endocrine malignancy and has accounted for about 80% of new cases of thyroid cancer in the United States. Papillary thyroid cancers, including mixed papillary follicular thyroid cancer, follicular variant of thyroid cancer and diffuse sclerosing papillary thyroid cancer are associated with the best outcome. It is somewhat surprising that patients with papillary thyroid cancer, especially young patients, do so well, as most of these tumors are multifocal (<80%), and cervical lymph nodes are common, at least microscopically in up to 80% of cases. Some patients have poorly differentiated papillary thyroid cancer, including tall-cell and columnar tumors, and these patients have a worse outcome.
Papillary thyroid cancer is at least twice as common in women as in men and has a peak age of presentation of 38 to 45 years. This tumor also accounts for 90% of radiation induced thyroid cancer, and is familial in 5% of patients.
Patients can be separated into low- and high risk groups on the basis of patient age, grade of tumor, extent, and size of tumor (AGES) or on age, metastases, extent, and size (AMES) or metastasis, age, completeness of resection, local invasion, tumor size (MACIS)(Table 1). These classifications, however, help predict tumor behavior, because the risk of death from thyroid cancer in the low risk group is about 5% versus the high-risk group at 40%. Fortunately, most patients (70%) are in the low risk group.
The extent of surgical resection for papillary thyroid cancer is controversial. We recommend a total or near total thyroidectomy and selective nodal resection when post-operative treatment with 131-I is considered. Total thyroidectomy has a complication rate of less than 2%, when performed by surgeons experienced in this field, and has been shown to be associated with fewer recurrences and improved survival.
Variable
Low Risk
High Risk
Age
Women < 50 years
Men < 40 years
Women > 50 years; Men > 40 years
Grade
Well Differentiated
Poorly Differentiated Fibrous struma Insular, mucoid, columnar, and tall cell variant
Extent
Confined to the thyroid
Invasive to adjacent tissues or distant metastases
Size
Tumor with maximal diameter < 4cm
Tumor with maximal diameter > 4cm
---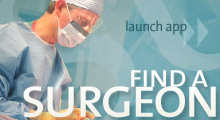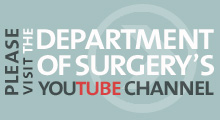 ---
Surgical Services
---
Health Library
---
Top of page