Parathyroid Disease
Hyperparathyroidism
Primary hyperparathyroidism is a relatively common problem affecting 1 in 500 women and 1 in 2000 men. Eighty-five percent of these patients have a solitary parathyroid adenoma, fifteen percent hyperplasia or multiple adenoma, and less than one percent parathyroid carcinoma. The surgical approach to patients with primary hyperparathyroidism has changed in the past ten years because of the improved accuracy of localization procedures and intraoperative PTH assay. The use of routine screening for blood calcium and the advent of bone densitometry studies have dramatically increased the number of patients diagnosed with this disease. Most patients today have few of the classic manifestations such as osteitis fibrosa cystica, nephrocalcinosis, peptic ulcer disease or pancreatitis and are considered "asymptomatic". Numerous investigations document that fatigue, depression, musculoskeletal aches and pains are more common in patients with primary hyperparathyroism. Many of these symptoms improve after parathyroidectomy.
| Symptom | Associated Condition |
| --- | --- |
| Fatigue | Nephrolithiasis |
| Exhaustion | Hematuria from passage of stone |
| Weakness | Bone Fracture |
| Polydipsia | Gout |
| Polyuria | Joint Swelling |
| Nocturia | Weight Loss |
| Bone Pain | Duodenal Ulcer |
| Constipation | Gastric Ulcer |
| Increasing constipation | Pancreatitis |
| Depression | Hypertension |
| Memory Loss | Osteopenia |
| Joint Pain | Osteoporosis |
| Loss of Appetite | |
| Nausea | |
| Heartburn | |
| Pruritus | |
Parathyroid Adenoma
A solitary parathyroid adenoma is the most common cause of hyperparathyroidism in 85% of patients with an abnormally elevated PTH level and calcium. This means that one of the 4 parathyroid glands is enlarged and overactive. The treatment for this condition is the removal of this solitary overactive gland. This is done after preoperative localization. In our practice we commonly identify this overactive gland with ultrasound, sestamibi and/or CT scanning the patient. After proper localization our surgeons remove this gland using a small neck incision under local or general anesthesia.
Parathyroid Hyperplasia
Parathyroid hyperplasia is caused by enlargement of more than one parathyroid gland. This causes 15% of all causes of hyperparathyroidism. Treatment revolves around removal of all the overactive gland, therefore, typically endocrine surgeons will remove most of the overactive glands leaving a small remnant to regulate the patients calcium level.
Parathyroid Cancer
Parathyroid cancer is a very uncommon cause of hyperparathyroidism accounting for less than 1% of all cases. Usually these are very aggressive tumors that are locally invasive into the surrounding tissues. Most patients require rapid surgical intervention with removal of the tumor. Patients can present with hoarsness, difficulty swallowing, and very high calcium levels as their first presentation.
---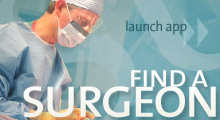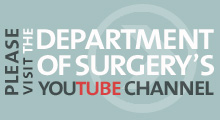 ---
Surgical Services
---
Top of page