Pheochromocytoma
Pheochromocytoma
The annual incidence of pheochromocytoma is estimated to be 1-2 cases per million population. The majority of these tumors are benign (90%), and cause excess release of catecholamines. Patients with pheochromocytoma usually have periods of high blood pressure, headaches, sweating, and heart palpitations. Severe cases with a sudden release of hormones by these tumors may lead to a heart attack.
Diagnosis of pheochromocytoma is made by laboratory tests specific for this condition. Typically because this disease is associated in 10% of cases with other disease conditions, patients get worked up for thyroid and parathyroid disorders at time of initial consultation. The tumors are typically localized by CT or MR imaging. Most of these tumors arise in the adrenal gland but approximately 10% can be found in other locations. When CT or MRI fails to identify the location of these tumors a Metaiodobenzlguanidine (MIBG) scan is used to localize the tumor.
Before the operation patients are referred to an endocrinologists to control their blood pressure with specific medications. Patients should also be well hydrated.
Typically these tumors are removed laparoscopically. In rare cases when the tumor is very large open surgery may be appropriate if the laparoscopic approach is unsafe.
Patients typically recover from the operation well and are sent home within days of the procedure if approached laparoscopically. The symptoms and signs of pheochromocytoma improve almost immediately after surgery. Patients need to follow-up routinely with their endocrinologist to ensure that they do not get the condition again.
Adrenocortical Carcinoma
This disease is the least common malignant endocrine tumor. However, this disease second to anaplastic thyroid cancer is the most aggressive endocrine cancer. Over 30% of patients have widespread disease when they are initially seen by the physician. Early surgery with removal of the effected adrenal gland is the only means for cure. Patients may have no symptoms when they have this condition however occasionally abdominal pain may be the first sign of this disease. Patients may also have weight loss. More commonly these tumors secrete a variety of hormones including cortisol, catecholamines etc. In these cases the patient will have the clinical presentation of these excess hormone productions. The tumors are typically identified by CT or MR imaging. Once the tumor is localized most of these patients will have an open operation, however, in some instances when the tumor is small and resection safe an expert team may approach this laparoscopically. When these tumors are identified early and removed completely patients can be cured.
In some patients chemotherapy may be an option for treatment. There are several clinical trials that are being conducted to evaluate new treatments after surgery.
---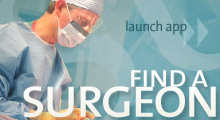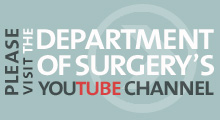 ---
Surgical Services
---
Top of page