Health Library
Thyroid Gland Lymphomas
Primary lymphomas of the thyroid are rare, accounting for only 1% to 2% of thyroid malignancies. Most thyroid lymphomas are non-Hodgkin's B-cell lymphomas, although Hodgkin's disease of the thyroid has been described. Thyroid lymphomas are predominantly associated with Hashimoto's thyroiditis and may be histologically difficult to distinguish from this chronic lymphocytic disease.
Most patients present with a several week history of a rapidly enlarging goiter and respiratory difficulty. It is usually painless and often associated with hoarseness and difficulty swallowing. Less commonly patients may present with tracheal compression.
Clinically, primary lymphoma poses a diagnostic and therapeutic challenge because it can present in a fashion similar to ATC. As a result, it is essential to distinguish these two entities, because they have different therapeutic and prognostic implications. FNAB has helped distinguish these two conditions preoperatively and has decreased the need for open biopsy. Up to 88% of thyroid lymphomas are diagnosed on FNA alone although core needle biopsy or open surgical biopsy may be warranted.
Surgery plays a limited role in thyroid lymphoma unless the diagnosis is not established. Thyroid lymphomas have been shown to be both radiosensitive and chemosensitive; therefore, most current recommendations are to treat these tumors with a combined modality therapy. Doxorubicin based combination chemotherapy deceases the chance of distant metastasis. In B-cell lymphoma of mucosa-associated lymphoid tissue (MALT) of the thyroid, radiation alone has resulted in a 96% complete response, with only a 30% relapse rate.
---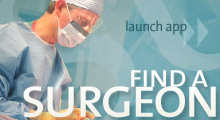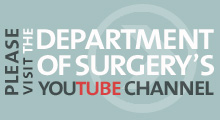 ---
Surgical Services
---
Health Library
---
Top of page